The Air Renew Furnace Filter
We pride ourselves on bringing you the right filter for your home. Air Renew is exclusively designed by, and only exclusively available from Alberta Carpet Cleaning & Alberta Furnace Cleaning for residential air handling systems. We are proud to provide you with a local source of quality air filters that are manufactured right here in Alberta.
Air Renew filters bring many benefits to your home and your family including:
Cost Savings: Air Renew's extended life means there is no need to buy new air filters at every filter change.
Performance: Initial Resistance 0.15″ w.g. @300 FPM (1200 CFM) air flow. MERV 7 Rating.
Reusability: This environmentally friendly design means less air filters will end up in the landfill over the life of your air handling system. Cleaning your reusable Air Renew Filter is quick and easy.
How To Clean the Air Renew Filter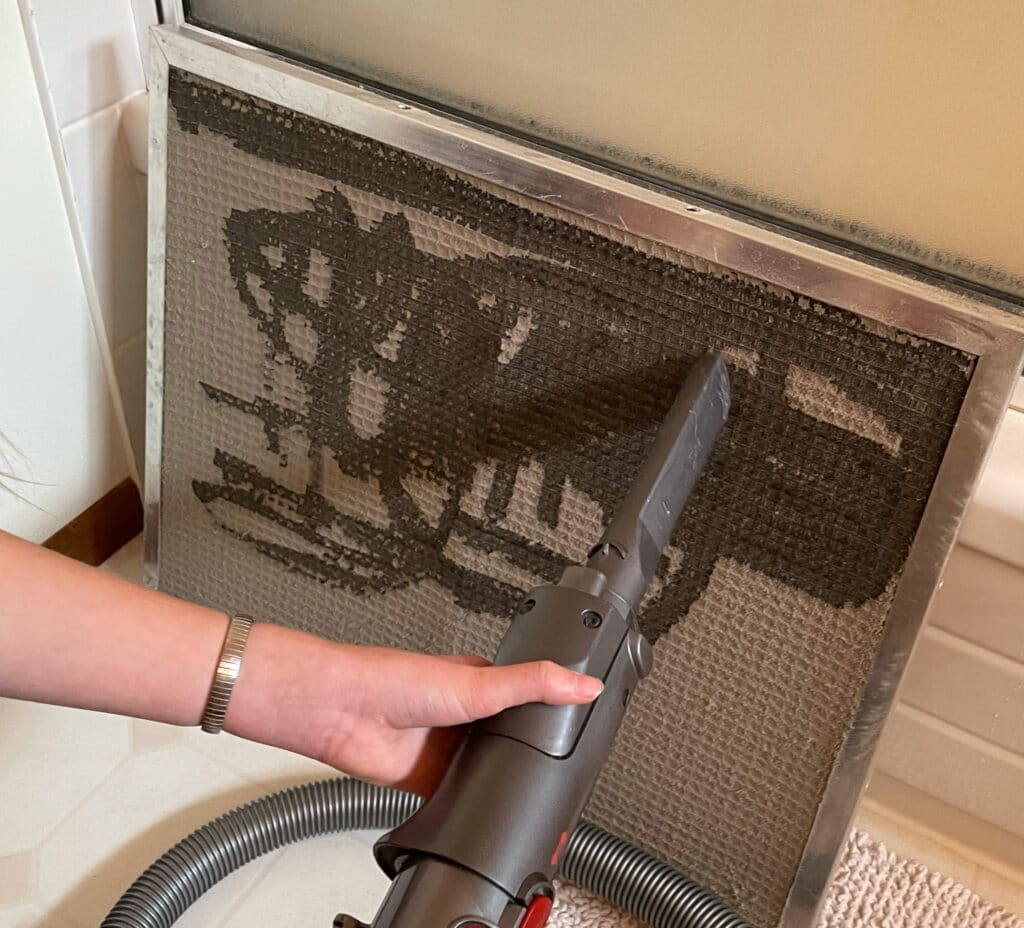 Vacuum the dirty air side of the Air Renew, and then vacuum the clean air side of the Air Renew, ensuring all lint and dirt are removed.
Rinse the Air Renew with running water. Lint and debris should rinse out easily through the drainage holes.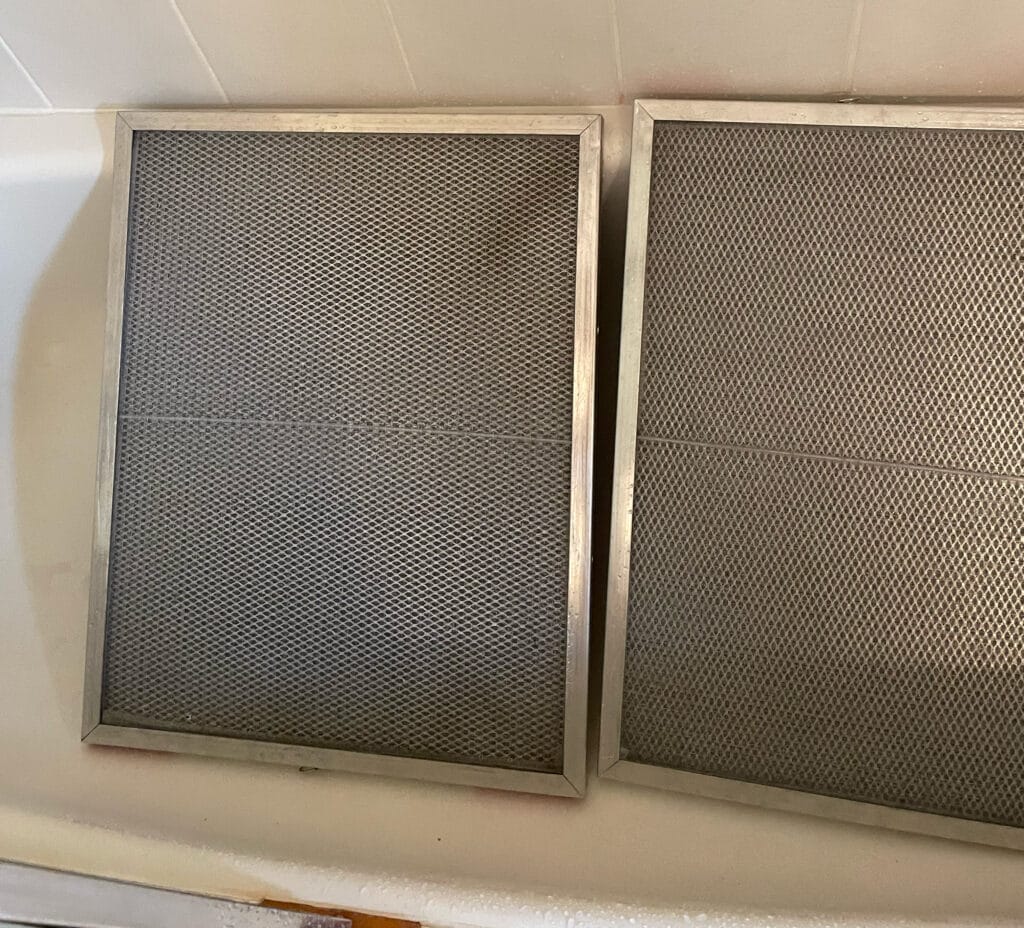 Let the Air Renew dry completely before placing it back into the furnace.
Construction of the Air Renew Filter
Air Entering and Air Leaving: A polyvinyl weaved electrostatic screen creates a trap for dirty particles, stopping them from contaminating your home and your furnace.
Frame: A durable aluminum frame, constructed as one piece, will not rust over time as it is washed. The outer frame has holes for convenient draining after washing.
Middle Layers: The middle layers are composed of a long-lasting polyurethane form, which is durable enough to withstand multiple washes and porous enough to allow for necessary airflow.
Center: The center of the Air Renew provides additional rigidity with rust-resistant expanded aluminum metal.
Built-In Pull Tab: A pull-tab is installed to make it easy to remove the Air Renew.