Things To Do Before We Arrive for Cleaning
Find Your Vents
Please go through your home thoroughly and provide access to all of your vents – this includes the hot air vents (on the floor), cold air vents (on the wall) and ceiling vents that are often found in basements.
Clear Around Vents & Furnace
Please move all lamps, plants and breakables in the immediate vicinity of your vents.
Furnace Room – please ensure that nothing is stored within 4 feet of your furnace and hot water tank. Your furnace must be fully accessible for our cleaning with several feet clear in front – if you are not sure about the accessibility of your furnace, please let us know when we telephone to confirm your appointment.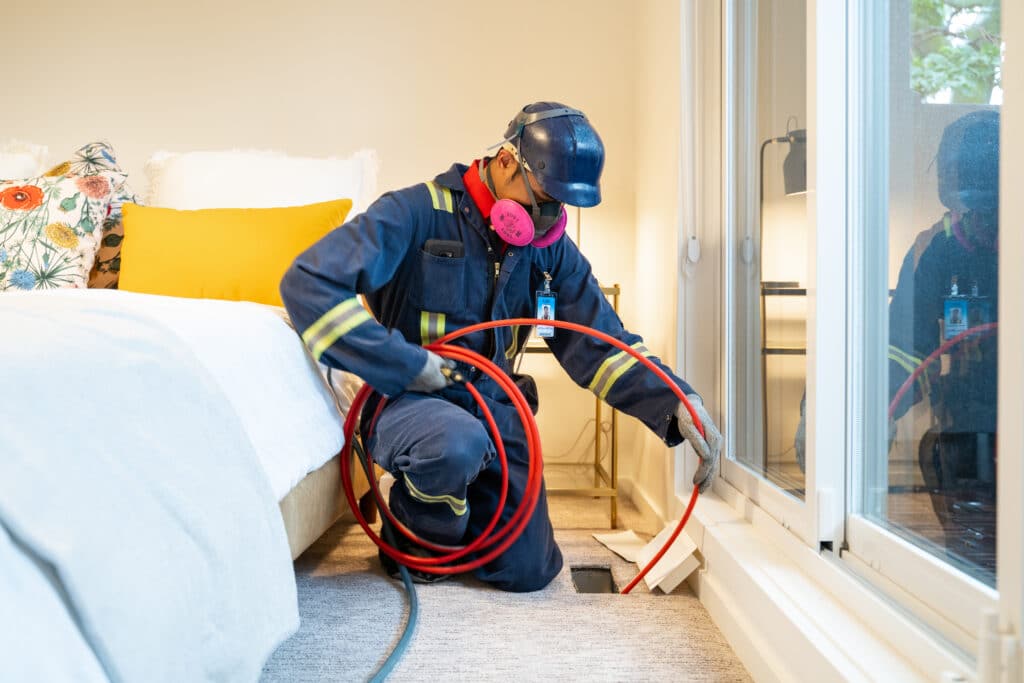 Check for Asbestos (Homes Over 30 Years Old)
If you suspect that your home's heating system may have asbestos tape or insulation, please review our Asbestos FAQs.
Things You Should Know for the Day of Cleaning
Time
Morning Appointments: arrival between 8:00 am and 1:00 pm.
Afternoon Appointments arrival between 11:00 am and 6:00 pm.
 We will contact you between 7:00 am and 10:30 am to give you your two-hour window of arrival.
If you need notice to get home, please let us know in advance and we can contact you when we are 30 minutes away to let you get home.
Parking
Please ensure there is legal, paved parking available within 30 feet of the entrance of your home.
Please ensure that sidewalks and driveways are clear of snow and ice.
For more on parking requirements, please visit our Parking Requirements Tips.
Pets
Our equipment is loud and alarming for your furry friends, and the door will be partially open throughout the cleaning.
Please plan to have a secure place for your pets for the duration of the cleaning.
Payment
We do not accept cash or cheques.
We do accept Debit, Visa, MasterCard and American Express.
Payment in full is due upon completion of the cleaning.